Beats & Eats with Rashid Ajami
A natural gift for a memorable vibe and a need to dance and make others dance marks out DJ/producer/musician Rashid Ajami's music and sets, but just as he rejects music genres, his talents cross artistic boundaries to include a planned programme of digital artworks, installations and cutting edge multi-media creations. Since his emergence in 2012 was instantly spotted by the likes of Maya Jane Coles and Ramon Tapia whose remixes featured on his first release, Rashid has steadily released critically acclaimed tracks on labels such as AnjunaDeep, Eklektish, Einmusika and Noir. Now having achieved material success and a solid back catalogue of releases, Rashid is passionate about producing music for its quality and ability to inspire dreams and emotion. 'If I can achieve that goal with even one listener, I'm happy. I want to be true and honest with what I make.'
Now in talks with big name galleries, Rashid plans a suite of original digital artworks with music: some big scale multimedia immersive installations involving other artists are also in progress. There will also be an intriguing series of limited vinyl releases as artwork. With an increasingly exciting year ahead full of new releases and new terrain to explore as DJ, producerand artist, 2021 marks a musical renaissance for Rashid Ajami. Love Food Ibiza grab a wonderful Beats & Eats from the main man as he releases two brand new EPs…
Food, food, glorious food…
A track you love to hear on a sunny morning…
Adam Port, Rashid Ajami & Rampa – Muyè
Your perfect breakfast would be…
Man'oushe with Za'atar (Lebanese flatbread with thyme)  with a nice cup of black tea.
The most unusual thing you have ever eaten
Raw lamb liver (a Lebanese delicacy).
The dish that reminds you of your childhood
Pasta bolognese.
Who taught you to cook?
My dad, he makes a mean grill, makes epic pastas and create unique dishes. I learnt by watching him over the years.
Your favourite 5 restaurants in your hometown London 
Santo Mare
Unbelievable seafood (try the langoustine carpaccio)
Umu
Perfectly crafted sushi with an extensive sake menu 
Aulis
8-seater chefs table and development kitchen in Soho London by Simon Rogan 
Evelyn's Table
Ten-seater counter dining experience with a tasting menu 
Barrafina
Best tapas in London 
A DJ or musician that has surprised you with their cooking skills at home/their home…what did they cook
Gregorio Soave. He made an epic Italian dish called pasta al tonno con pomodorini è acciughe. Whenever I go to his studio, he serves up the most amazing fresh juices and iced coffees.  He is awesome!
Your guilty pleasure food. You know you shouldn't but you always do…
Fried chicken 
What is your signature dish?
Lobster pasta
If you could have a master-class with a celebrity chef, who'd you pick and why?
The master of smoke and char Argentinian chef Francis Malmann. He specialises in Argenttinian cuisine (particularly Patagonian cuisine).  I love his approach to barbecuing food and cooking in natural surroundings. His Netflix series Chef's Table is a must see!
Dead or alive – 3 famous people you would invite around for the ultimate dinner…
Michael Jackson, Leonardo da Vinci,  Albert Einstein
5 other restaurants from around the world you love
Blue Ribbon in New York
Late night sushi spot
Kahraman in Istanbul
Best Turbot in the world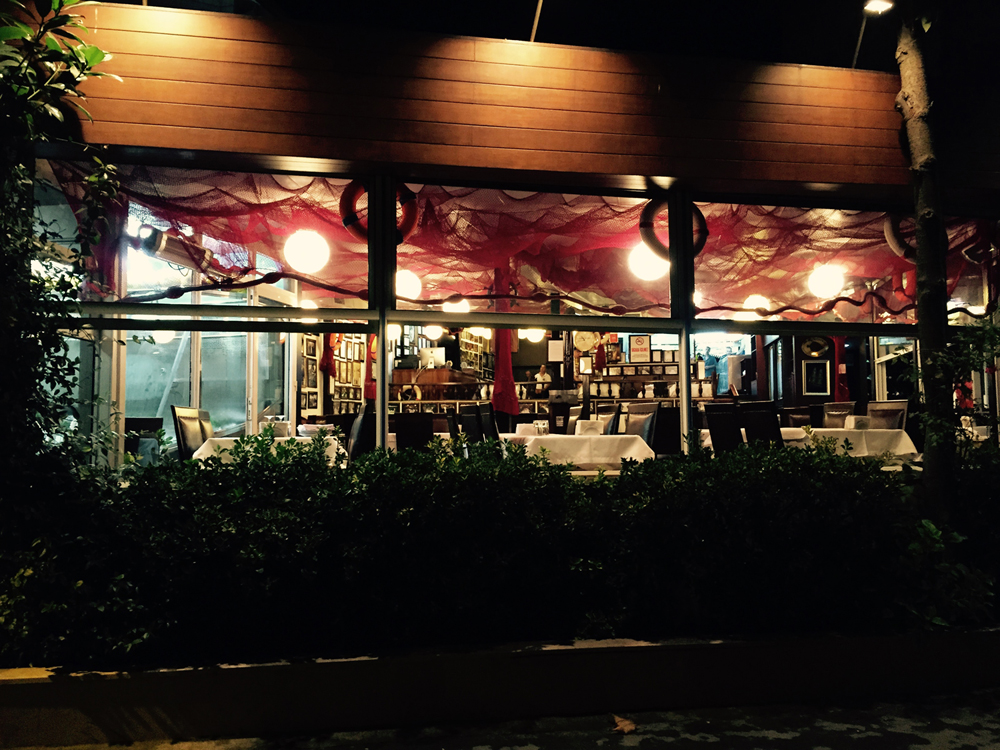 Peter Lugar Steak House in Brooklyn
The one and only
Cafe Pushkin in Moscow
Try the beef stroganoff
The French Laundry in California
A uniquely American restaurant whose inspiration lies in the countryside of France
A dish you have yet to master
Homemade soup dumplings
Your favourite pizza topping
Nduja
Your biggest ever food mistake
I made a blueberry cheesecake and forgot to add sugar,  I had to ask people to add the sugar when they ate it.
A dish you just cannot eat
Chicken feet
You get in from the club pissed, dive in the fridge and usually come out with…
Vodka
The most expensive meal you have ever had?
Sushi at The Araki. Worth every penny!
Ibiza…
A track that always reminds you of Ibiza
Pachanga boys – Time
Your favourite Ibiza dish
Octopus a la plancha from Sa Caleta restaurant
The best paella on the island
Can Pujol
The best sunset spot for a cold drink
It's hard to beat the sunset views from Hostal La Torre… perched on the rocks with a panoramic view of the ocean (listening to eclectic chilled beats).
The perfect 24 hours in Ibiza would be…
Going with the flow and enjoying the music, sea, food and amazing energy!
Rashid Ajami's 'You Don't Know Me' EP is out now on Tale & Tone, get it here:  https://smarturl.it/TnT033 .
His 'Never Knew' EP is Out Now on TOR, get it here: https://xyzlabel.lnk.to/NeverKnew