Javi Bora
A track you love to hear on a sunny morning…
What else? Roy Ayers – Everybody Loves The Sunshine…
Your perfect breakfast would be…
Fried eggs with bacon LOL
The most unusual thing I have ever eaten…
I've eaten weird things in Asia during my tours but I really didn't know what they were… I remember some of them were very good…
The dish that reminds me of my childhood…
The Cuban rice that my mother made. I loved it!
Who taught you to cook?
My grandfather was a chef and my mother an excellent cook, I've tried to learn from them.
Your favourite 3 restaurants in your home town Santa Ponso…
Casa Jazinto…
A small restaurant near Es Trenc that no longer exists unfortunately and below, El Ceibo which I love!
5 other restaurants from around the world you love…
I am very bad remembering names but there are several restaurants in Tokyo and in Sydney that I love, whenever I am going to play in these cities I ask to my colleagues from these cities to eat in those restaurants, they know them! Also I love El Viejo Almacén de Buenos Aires in Madrid…
and Restaurante 9 Reinas in Barcelona.
A DJ or musician that has surprised you with their cooking skills at home/their home…what did they cook?
Toni, a saxophonist from Mallorca who is married to a woman from Lima. He came home and made Peruvian food that was really great! It was an experience!
Your guilty pleasure food. You know you shouldn't but you always do…
Frito Mallorquín
What is your signature dish?
Potato omelette (typical Spanish tortilla)
If you could have a master-class with a celebrity chef, who'd you pick and why?
Martín Berasategui. He is one of the masters in Spain. He plays with flavors and textures and this has to be experienced!
Dead or alive – 3 famous people you would invite around for dinner…
Larry Levan, Giovanni Hidalgo and Frankie Knuckles
A dish you have yet to master…
The paella
Your favourite pizza topping
Puttanesca pizza
Your biggest ever food mistake
Many times when I try to cook dishes that I have never cooked LOL
A dish you just cannot eat
Anything fried I should not eat since the doctor recommended it to me but the tasty food is so good!
You get in from the club pissed, dive in the fridge and usually come out with…?
If there's gazpacho done, it's always that! Loooove it!
The most expensive meal you have ever had?
The most expensive meals for me always are in Australia, I have good friends there and we go to good restaurants that they recommend me, some of them very expensive but are always great! They know to choose the good ones!
Ibiza…
The most expensive meal in Ibiza…
I think has been eating fresh fish…
My favourite restaurants on the island…
I really like Can Pau – love the venue and the food. The duck is great! But I have many favorites. Ibiza have plenty of amazing restaurants.
The best sunset spot for a cold drink…
I could say the west of the island, you have plenty of amazing venues to enjoy the sunset with a cold drink! The list is too long… Sunset Ashram is one of my favorites for sunset.
A record that always reminds you of Ibiza
Levitation – More Than Ever People
I love this song, always it makes me happy and I remember me the essence of real Ibiza. It always in my mind and heart.
Your favourite Ibiza dish
Bullit de peix
The perfect 24 hours in Ibiza would be…
Spending all day with my love and good friends. Enjoying the beautiful nature of this amazing island, going at the beach in the morning…
eating Bullit de peix at noon…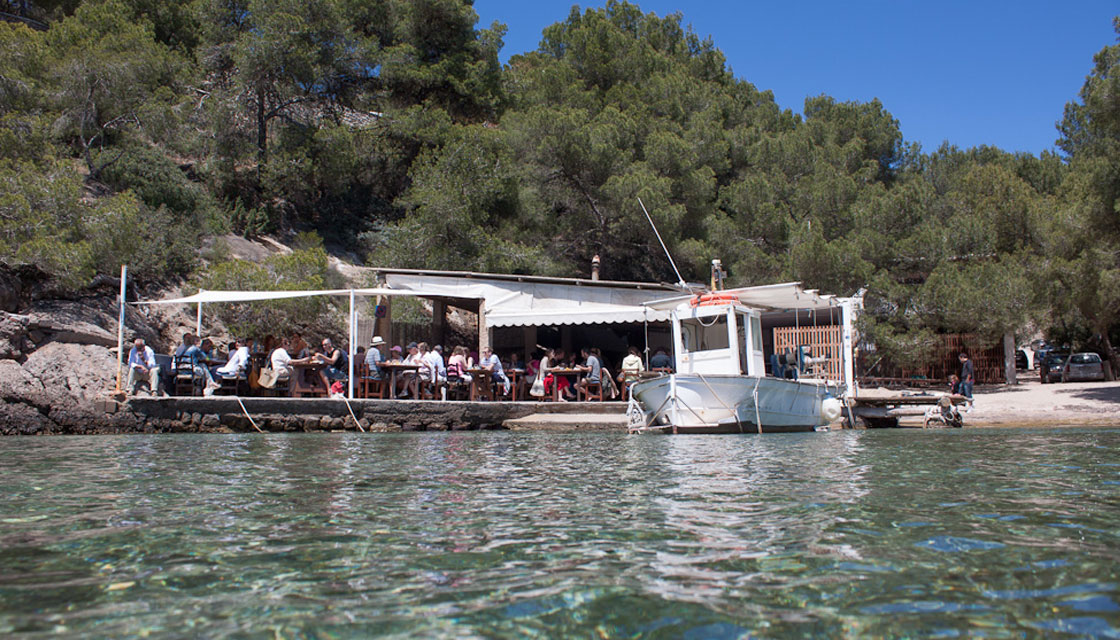 …and in the afternoon going to an open-air party (over the sand). And later where everybody would like to dance!
Javi Bora, Iban Montoro & Jazzman Wax 'Unknown Beat' EP is out now
Buy here… https://kwench-records.lnk.to/UnknownBeat