Dense & Pika
A track you love to hear on a sunny morning…
Alex: Anything by the O'Jays!

Chris: Lubomyr Melnyk – Pockets of Light – Erased Tapes
Your perfect breakfast would be…
Chris: Avocado on toast, with egg and chilli flakes
Alex: Same actually! 
The most unusual thing I have ever eaten…
Alex: Probably jellyfish, which is surprisingly delicate
Chris: The 'Fugu' fish in Japan! It's apparently more poisonous than cyanide if it's not prepared properly.  If your lips start to go blue, you're basically going to die and need to get the waiter to call an ambulance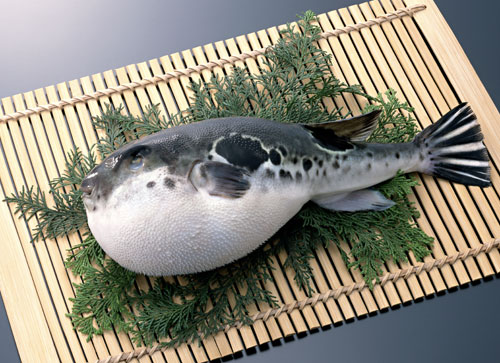 The dish that reminds me of my childhood
Chris: White chocolate bread & butter pudding with lots of custard!
Alex: My Nan's meat pie 
Who taught you to cook?
Chris: Various cookbooks and lots of disastrous meals
Alex: I'm quite experimental when left to my own devices I the kitchen, varying degrees of success (I once poisoned myself eating a plant from my balcony that I thought was a herb) but these days my meals usually go down well

Your favourite 3 restaurants in your home city…
Chris: I live in Ibiza so these are my current favs…
'Ibiza Food Studios', Boris is my fav chef in the world.
La Granja (Farmhouse)
La Paloma
Alex: I live in Bucks, just outside of London…
Social Eating House
Kitchen Table
Berber & Q
5 other restaurants from around the world you love…
Chris:
The Orary – London
The Hinds Head – Bray, UK
Iyles – Shoreditch, London
Gonpachi Nishiazabu – Tokyo, Japan
Test Kitchen – Cape Town, South Africa
Alex:
The Crab Chack – Hilton Head, UK
Din Tai Fung – Beijing, China
Lyles – Shoreditch, London
Gonpachi Nishiazabu – Tokyo, Japan
Test Kitchen – Cape Town, South Africa
A DJ or musician that has surprised you with their cooking skills at home/their home…what did they cook
Chris: Adam Beyer cooked me a lovely bit of chicken a few months ago and I've also had some cracking pasta from Scuba  and George Fitzgerald
Alex: I was with Chris for the Scuba, George Fitzgerald pasta meal and it was very nice actually. Tom Demac has BBQ'd for me, also very good!
Your guilty pleasure food. You know you shouldn't, but you always do…
Chris: Picked onion flavoured Monster Munch
Alex: Same – they are a classic
What is your signature dish?
Chris: Wagu steak thinly sliced in my secret marinade with sweet potato puree & a Fattoush (Lebanese salad) on the side.
Alex: Smoked haddock with lemon and black pepper en pappiote. With seared asparagus and roasted tomates.
If you could have a master-class with a celebrity chef, who'd you pick and why?
Chris: Most celebrity chef's come across as miserable gits. So, I'd have to go with Heston.  His approach to food is very unusual and he looks like he'd be a good laugh
Alex: Rick Stein always looks like he's having a good time and I love fish and curry so I'd be in good hands
Dead or alive – 3 famous people you would invite around for dinner….
Chris:
Antony Gormley
Gengis Kan
Jeff Mills
Alex:
Dave Hill (Slade)
Bono
Noel Edmunds 
A dish you have yet to master…
Chris: Most dishes if I'm honest
Alex: Any kind of dessert
Your favourite pizza topping…
Chris: Pineapple & Ham with loads of balsamic syrup
Alex: Double pepperoni, sweetcorn and pineapple
Your biggest ever food mistake…
Chris: I gave Alex my DJ partner and his pregnant wife food poisoning a few years ago.  He still doesn't trust anything I cook maybe for good reason
Alex: Poisoning myself by trying to use a yew tree as a herb
A dish you just cannot eat.
Chris: Not a massive fan of kidneys, but I'll eat most things
Alex: Lentils – you know why 
You get in from the club pissed, dive in the fridge and usually come out with…?
Chris: A beer
Alex: Depends what's available, so let's settle with anything  
The most expensive meal you have ever had?
Chris: Hmmm can't remember.  It's usually the booze that adds up.  I love dessert wines and that can really send a bill spiralling
Alex: I think the most expensive ones I can't really remember…
Ibiza…
The best sunset spot for a cold drink….
Chris: La Granja hands down
Alex: Same for me!
A record that always reminds you of Ibiza…
Chris: BT 'Flaming June'.  I don't know why, and I've never played it but it just reeks of mid 90's Ibiza.  Tops off, shit tattoos and round sunglasses etc
Alex: Bookashade / MANDY – 'Body Language'
Your favourite Ibiza dish…
Chris: Anything cooked by Boris at Ibiza food studios in Ibiza town.  He's an absolute magician in the kitchen.  Everything I've ever eaten cooked by him has been perfect and unusual.
Alex: Anything from one of the really good BBQ restaurants the island has.
The perfect 24 hours in Ibiza would be…
Chris: Chilling at home all morning with my kids, big early afternoon BBQ with some friends, a nice sunset and an early night.
Alex: Massive breakfast before hitting the beach with my family and friends, walk around historic Ibiza town, a nice seafood lunch followed by a proper Spanish siesta! For the evening, watching the sunset in Ibiza is always great – accompanied by a cocktail and a cracking dinner. Depends who's in town as to how late the night goes!
*****
You can catch Dense & Pika tomorrow for the closing of ABODE at Amnesia…
https://www.residentadvisor.net/events/1085499
They just released their latest collab 'From Nothing' with Melody's Enemy on their own label Kneaded Pains… https://www.beatport.com/release/from-nothing/2363415