Animal Trainer
A track that reminds you of sunny days in Ibiza…
Blaze – Lovelee Dae
Your perfect breakfast would be…
Everything they serve at Croissant Show in Ibiza, it's just a classic place and they open at 6am, which is always useful. Otherwise, we really love the big buffets in the hotels because we can eat as much as we want.
The most unusual thing we have ever eaten…
Goose liver sorbet – it sounds so wrong, but we just had to try it…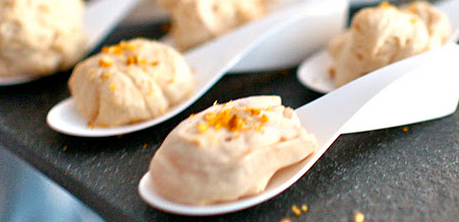 The dish that reminds me of my childhood…
Spaghetti Bolognese. Whenever a kid in the neighbourhood had a birthday, they had Spaghetti Bolognese.
Who taught you to cook?
Our Mom's. In school we had also to learn it. Adrian was educated as a chef and our club is also has a restaurant in the same building. Eating and drinking wine is something we really enjoy in our life, a lot!
Your favourite 3 restaurants in your home city…
Marktküche – It's our favorite vegan restaurant in the former red light district of Zürich. We think they are due to receive a Michelin star soon.
3 Stuben – It's a classic restaurant where you can always find something you like that is prepared in a super special way. The hospitality is always the same, it's a place that feels like home.
Last but not least, Geroldchuchi – It's the restaurant in our club. Homemade pasta with 4 different sauce choices, daily vegetarian specials and weekly residents on the menu. For example, Wednesday wiener schnitzel with homemade potato salad, Thursday homemade meat loaf and so on. They have a super nice wine selection. We also created the Gerold Burger which is famous in Zürich. It's a really good burger that you can also like when you are sober.
5 other restaurants from around the world you love… 
Gustav in Zürich, it's a once a year thing. Eat like a king, pay like a emperor. Antonio Colaiannis is for us one of the best chef's on this planet alive.
Goldenes Kalb in Munich, meat with meat and more meat. We don't eat that much meat. But if we are in Munich, we do it…
Schneeweiss in Berlin, they have a fantasic wiener schnitzel.
Maxim's in Paris, a classic one you can't miss.
Smokey Tails London, Seth Troxler is not only a very good DJ, he also know whats best to eat.
Mister Handsome Sandwich in Koh Samui Thailand, it's a must…
A DJ or musician that has surprised you with their cooking skills at home/their home…what did they cook
Years ago we played in Genth and René Opsedee did a Flemisch beef stew with home made fries, that was amazing. Simple but excellent! 
Your guilty pleasure food. You know you shouldn't but you always do…
Adrian: Ice Cream.
Samy: Pizza.
What is your signature dish?
Samy: The best Tofu Curry you can get in Zürich.
Adrian: Boullabaise Zürich Style.
If you could have a master-class with a celebrity chef, who'd you pick and why?
Jamie Oliver, he is funny and we don't know as many celebrity chefs as we don't watch tv that often. But Jamie is always on the hotel tv when you can't sleep, thank you Jamie…
Dead or alive – 3 famous people you would invite around for dinner…
Freddie Mercury, Charlie Chaplin, Our Mom's (RIP)
A dish you have yet to master…
We still don't get the secret of a really good Italian lasagna. It sounds so simple, but we still don't have all the hacks.
Your favourite pizza topping
Mascarpone, porcino and more mascarpone…
Your biggest ever food mistake
Fruits on a pizza, please don't tell this to any of our Italian friends. But in that moment, it just felt right…
A dish you just cannot eat
Raw snails
You get in from the club pissed, dive in the fridge and usually come out with…?
Anything we find, there is always something to eat at home. And if there is nothing, creativity makes something out of everything. And at the end you feel bad and hate yourselfe, hahaha. In the hotels they always have the healty stuff, chips, chocolate and nuts…
The most expensive meal you have ever had?
Every time when we are drunk and with a lot of friends on a table like "all on me"…
Ibiza…
My favourite restaurants on the island…
Boutique Hostal Salinas: Anita, David and Düsi run this little paradise for 10 years now. They always have really good chefs and the food is typical Spanish. We also heard they run the best Halloween party on the island!
Es Boldado, Cala D'hort. The paella it's a must!
Fish Shack, you know where it is…
The best sunset spot for a cold drink…
Punta Galera, a bay of deep blue water and flat rocks looking west. No bar, no music, just the sound of the water.
For sunset bars, it must be Hostal La Torre.
Your favourite Ibiza dish
Bullit de peix. A 3 part fish stew. You HAVE TO TRY IT!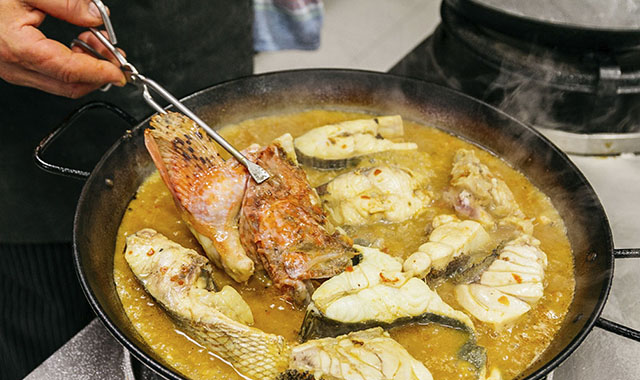 The perfect 24 hours in Ibiza would be…
In season: Eat (in good restaurants), sleep (with the person you love (for the night)), rave (with strangers to become friends) repeat (from May to October).
Off season: In Puerto san Miguel there are some nice hiking trails. Walk at the beach to the left in the forest and you will see some trails. All off season restaurants are always a winner. The whole island is on a slow motion trip and it's just pure relaxsensation wherever you go. Renting a boat in this time is something of the best you can do beside hiking.
www.facebook.com/AnimalTrainerMusic